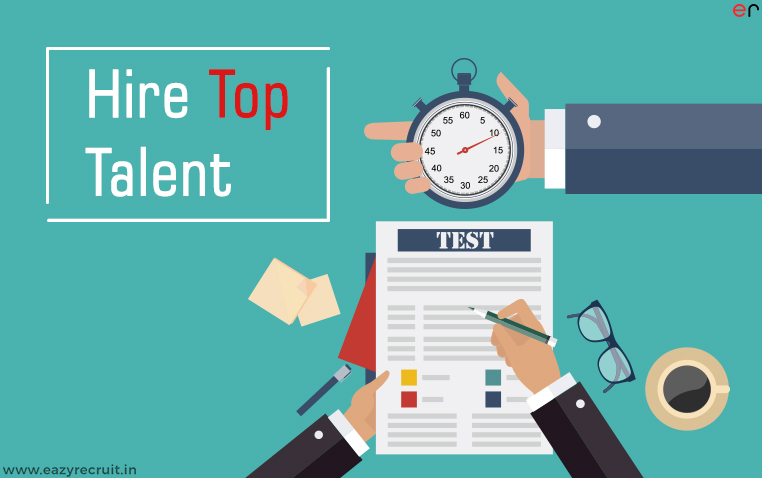 Evaluate Candidates with Pre-Employment Tests for 100% Accuracy
In this highly competitive world, every company is finding new ways to hire top talent from the market. They wish to hire reliable and efficient candidates who are committed to helping the company to reach its desired goals.
To fulfill this demand of top talents, companies must have an advanced hiring process to filter out undesirable candidates. The process must include multi-level interviews and test to evaluate their competencies.
Pre-employment tests have become extremely popular in recent years as a way to manage and filter talents from a large pool of candidates. These tests can provide relevant information about the candidate's ability to perform the given tasks.
What are Pre-employment tests?
Pre-employment tests are a collective form of competency-based tests for screening candidates during the hiring process. The main objective of conducting such tests is to gain and evaluate insights into the capabilities of job-applicants. Depending on the tests you use, these assessments can help you find discrepancies in the candidates and determine if he has the required skills to be an efficient employee in your organization.
Pre-employment tests can provide tremendous value to the organization in terms of identifying top talent from the market. The pre-employment testing could also help you to weed out candidates during the initial screening stage, saving you a lot of time for face-to-face interviews.
Types of Pre-employment tests
Here are some common pre-employment assessment tests serve as tools for finding the right talent from the market.
Personality Test
Personality tests can help you determine whether the person is a fit for the organization. It assesses various personality traits like behavior, body language, soft skills and how the candidate interacts with others in the workplace.
Aptitude Test
Aptitude tests measure various competencies and skills of a candidate which are required for the job position. Some of them are mentioned below:
Learning capabilities
Problem-solving skills
Teamwork, etc.
Cognitive Test
Cognitive tests determine the applicant's reasoning, speed, accuracy, memory, and other intelligence tests. Such tests include numeric, verbal, and mechanical reasoning to assure the suitability of a candidate for the role.
Physical Ability Test
Depending on the job requirements, physical ability tests measure the strength and endurance of an applicant to perform a task.
EQ Test
EQ tests evaluate several aspects of a candidate's emotional intelligence and the capability to understand and react to a situation. An employee with stronger emotional skills can critically examine any situation and find a solution to it. Moreover, he can also handle frustrations and disappointments more professionally
Conclusion
These tests are useful to screen candidates and weed out the ones who are undesirable and unfit for your organization. But what will happen if a job applicant scores exceptionally in your tests? Should you hire him immediately? Well, maybe.
That candidate just qualified to have a chance for the managerial interview. However, candidates scoring high in pre-employment tests have a high chance of getting the job and could be a better fit for your organization.
Follow our Facebook community and get the latest updates from the hiring world.