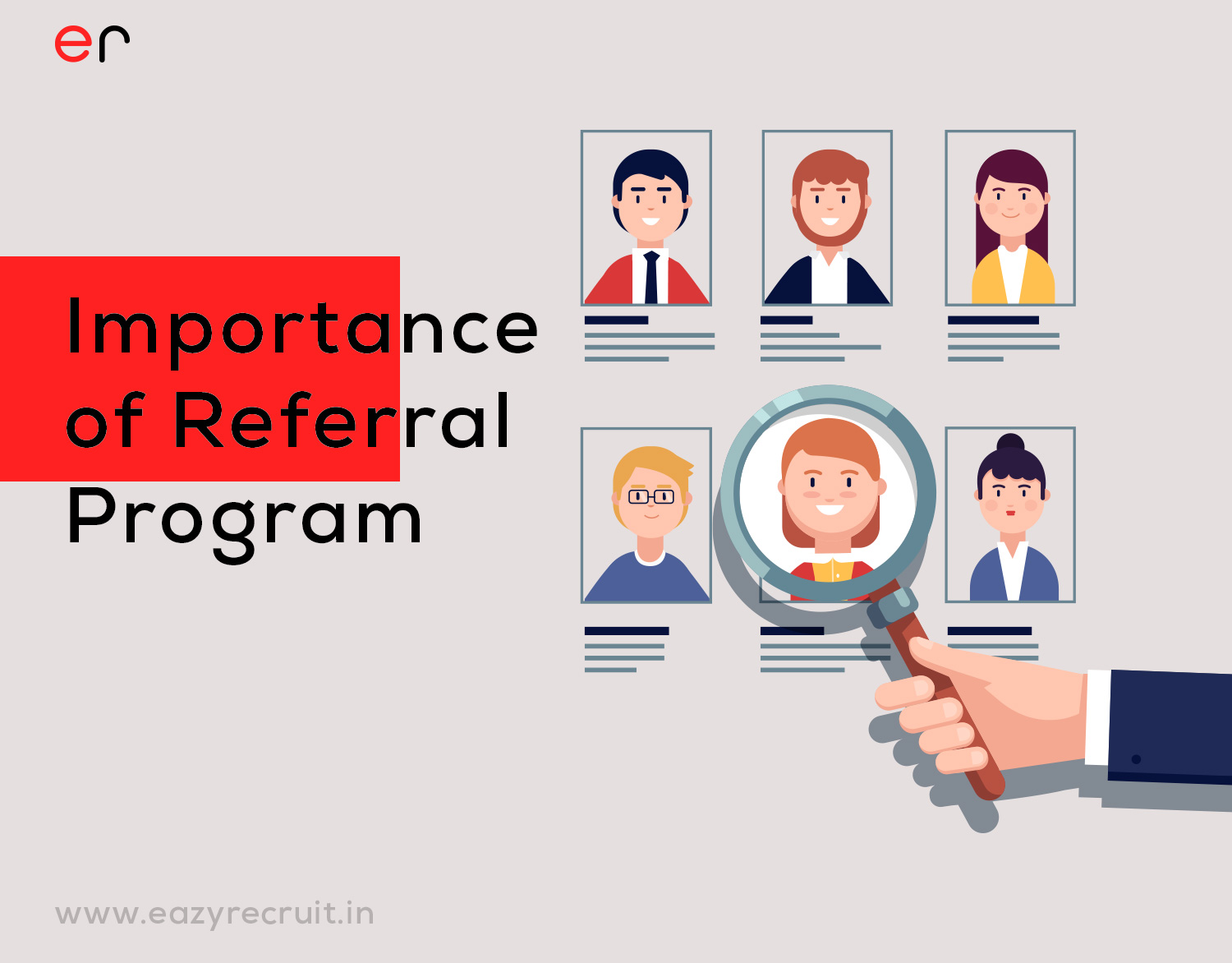 Importance of Referral Program in Hiring
Word-of-mouth is a useful tool not only when it comes to marketing but also in terms of hiring. Your existing employees are your closest brand ambassadors, and they can help you find the talent you seek. With Referral Programs, employees can refer potential candidates and support them and the company both. However, how the referral program is helpful to the organizations is very important to understand.
Reliable Resources
Hiring becomes not only easy but also effective when it comes to referrals. Having referral program within the organization is helpful in creating an accountable hiring culture as the candidates comes from referral programs are in close contact of the current employees which make many things clear like- the candidate is an active candidate in terms of job change and surety of appearing for an interview as current employee is accountable for his actions.
Pay Internally
Companies pay a considerable amount of money in hiring consultants to provide resources instead of having a referral program in the organization is a win-win situation for both employee and employer. An employee with a happy face who gets monetary benefit out of company's policy as their Referral Bonus and a college cum friend in an organization on the other side employer gets his requirement to fulfill along with satisfied employees within the company and somewhat surety of employee's retention as well.
Easy to Adjust
Resources who come from referral program in the organizations are easy to adjust within the company culture as they already have required information about the company, its policies, culture, and environment which gives them ease to settle quickly in the company as along with company info they also have a buddy around to approach.
Easy Turn Ups
100% of recruiters will agree on this that it is most difficult thing to wait for an employee to join in the organization as multiple company approach candidates at the same time and candidates to negotiates with the companies having numerous offers in hand and most of the times they didn't join the company even then the entire exercise of sourcing-scheduling – closing starts, all these things comes to an end when we hire resource by referral program it gives the surety that the candidate will join as the employee who refers the candidate puts an extra effort to close it "SUCCESSFULLY".
Counter Negative Reviews
Sites like Glassdoor provide forums for employees, former employees, and applicants to express their opinions about the company. Moreover, while reviews of your workplace are hopefully honest and positive, some comments may dissuade potential candidates from applying. A referral, though, effectively disarms the primacy of your company's reputation as the referring employee's understanding of the job and office culture is more authentic and believable than an online review.
Referral programs play an essential role for both employer and employees in Happy Hiring, processing it with proper approach makes things easier and helpful. So, Promote referral programs more and more.
Liked our efforts? Follow our Facebook community and show us some love!