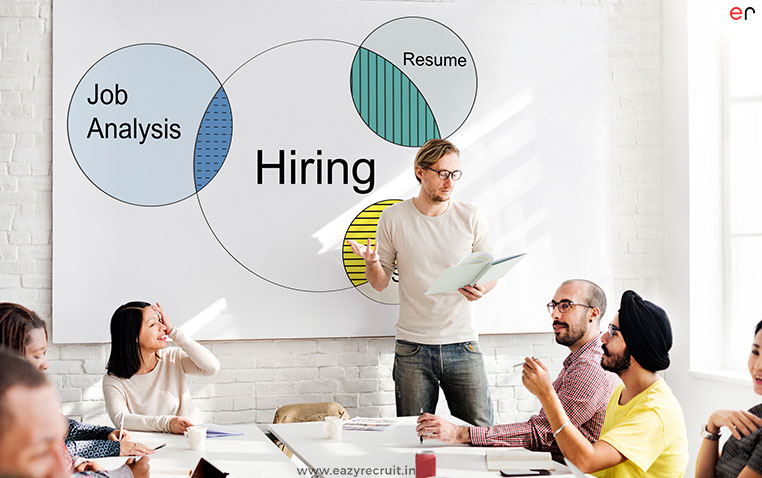 5 Hiring Tactics for Small Businesses to Attract the Best Talent
Successful businesses are built on strong talent. They lay the foundation for a company's future for any venture. However, finding the right talent for small businesses could be tricky as they lack a proper hiring team. They don't even have proper tools and streamlined methods for talent acquisition. They all face the same problems. Resumes shared in different places, not proper follow-ups, feedback gets misplaced.
Hiring is a long and important process for any company. Poorly organized processes and insufficient recruitment staff can lead to losses and mis-hires. The goal is to find the right people for the company and avoid wrong hires.
Here are the top five hiring tactics or strategies for small business owners to attract the best talent from the pool.
Speak less converse more
Giving the candidate time to ask questions and learn more about the company could be a great idea during the interview. This allows job seekers to ask questions regarding job responsibilities, company work culture creating a sense of belonging. They have to be able to sense if the employer is the right fit for them.
Looking from the other way, you will get to know if the person has the competencies and motivation to work in your company. You must not settle for a person who just wants a job; otherwise, you will end up hiring all the wrong employees.
Spend more time planning job description
Big companies tend to write huge and lengthy job descriptions that include paragraphs about the company, job responsibilities, required skills and more. While job seekers must know what exactly is required from the position, extensive text from small business owners may seem intimidating to job seekers.
Spending sufficient time before writing job descriptions can help you to understand what is required from the employee and what should be put in the description. Writing a short and crisp job description will send a clear indication about the job responsibilities and reduce the chances of bad hiring.
Prepare for interviews
When you allow candidates to ask questions, you should be ready to answer them. And to answer them, you must be prepared for the interview with all the information about the company, business prospects, work culture, and employee policies. Just like the candidate, the recruiter must be ready to answer all the questions thrown at him with full confidence and honesty.
However, it does not mean that you are there just to answer; you must be prepared with your questions too. Your questions will help you to evaluate the qualities and competencies of the candidate. Here are the top 12 questions you must ask candidates during the interview.
Be honest
Clarity and transparency in the interview play a crucial role for both participants. It sends a clear message of a person's trustworthiness and helps to create a sense of belonging for the company. Honesty while telling about expectations, responsibilities, company policies will ensure the candidate you are hiring will stay for long in your company.
Seek external help
It is quite evident that most small businesses suffer due to lack of proper hiring team. This limits the company from finding talent from different sources, use proper screening methods for better evaluation, or doing an essential background check. Such limitations could severely harm business and affect the hiring budget.
However, seeking help from a talent acquisition firm could help you hire top talent without moving an inch. EazyRecruit is a hiring company committed to simplifying the process and help businesses acquiring the right talent from the market.
EazyRecruit proves to be a very efficient and cost-effective solution for employers. Through a unique filtration process, businesses get a candidate who is tailor-made to suit their requirements. You can reach us here.
Hiring could be challenging for small businesses who lack proper resources to recruit people. However, these hiring tactics could help them to find the right talent without going over budget. Following these tips might not guarantee 100% success but will ensure your efforts are channelized, thereby, increasing chances of hiring the top candidate from the market.
Follow our Facebook community for more such hiring and interviewing strategies.