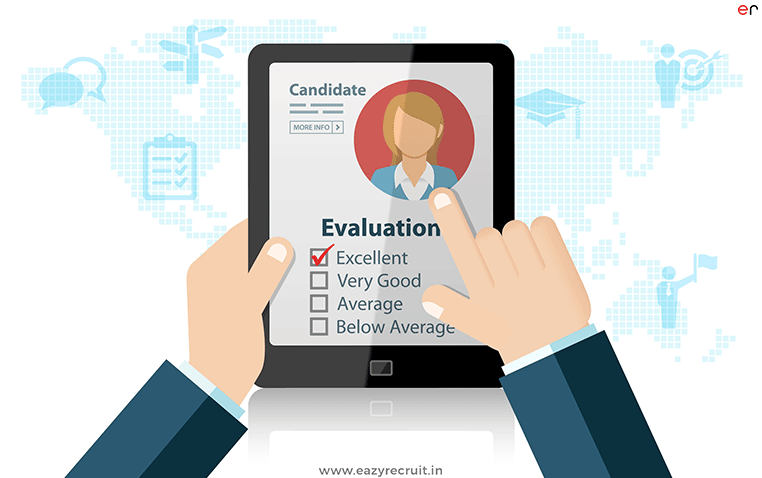 Hire Reliable Candidates with These Innovative Screening Methods
Even with all the technological advancements in the recruitment industry, it isn't always easy to select a reliable candidate. It could be hard to ensure every time if the person is right for your organization.
As a recruiter, you might encounter numerous candidates with a wide range of experience, skills, and education. An individual who might seem good at first might be a disaster when working with a team. Or a person having the least experience could be the employee you were looking for.
There is no shortcut to identify individuals with high potential during the selection process. Adopting innovative screening methods could be the way through to find that perfect individual. Learn how you can find quality candidates using these inexpensive yet effective screening techniques.
A brief introduction
Ask the candidate to give a brief introduction describing his skills, capabilities, and how could be worthy to the organization. The introduction could show his skills and confidence that he has on himself. This will also indicate his capabilities to communicate with other members on emails. Also, it will be interesting than reading the usual copy pasted cover letter text.
Adopt a behavioral questionnaire
Behavioral questions differ from conventional questions as they go deeper into the 'behavior' of the person in certain situations. Adopting a behavioral questionnaire would allow you to examine the competencies of an individual and decide if he could be the right for your organization. Some of the competencies that you could target in the questionnaire are as follows:
Teamwork
Motivation
Decision-making
Leadership
Communication
For better understanding, read more about competency-based questions here.
External contests
If you are looking to hire for a post that might attract a large number of applicants, a contest or competition could be an innovative way to filter out undesirable candidates. It could be an interesting and engaging way to attract quality candidates to your organization. Many big companies like Samsung and MasterCard are applying this innovative screening technique to get an edge in this competitive hiring world.
Giving real-life projects
Sometimes, a theoretically brilliant individual fail in implementing the concepts in real life. Minimizing this possibility, you can get them working on a real project or a challenge that your company is actually facing. It will give you a chance to examine their actual work and how they manage to complete their tasks in given resources.
Video or text interviews
Adopting the latest trends in hiring, video or text interviewing is a unique way to evaluate the candidate at early stages. An interview like this tells much more about an individual's presentation skills, communication skills, body language, etc.
Make your hiring process unique and gain a competitive edge through these innovative recruitment strategies.
Group Discussions
Yes, we included this old tried and tested way of gauging candidate's skills and personality traits. Group discussion could be the easiest and an effective way of getting deeper into the candidate. Here are some benefits that as an interviewer you can avail by conducting GDs:
It helps to analyze interpersonal skills of candidates.
Identify the ability of individuals to work in a team.
Test the knowledge of candidates on a given topic.
Assess how the candidate can influence others to achieve the purpose.
Job simulation
There could be no better way to assess if someone will be the right fit for the job than actually doing the job. A job simulation immerses a candidate in a real-world situation and then assesses how a candidate actually performs and respond to challenges that might come on a daily basis. However, keep this innovative screening technique for the later stage as it might require more time and preparation from the side of the candidate.
The conclusion – At the end of the day, there is no perfect technique or method that can ensure 0% mis-hires. Each role will require a balanced mix of these screening methods to help you weed out undesirable candidates increasing the chances of hiring the right talent.
Follow our Facebook community and get the latest updates on hiring and interviews.