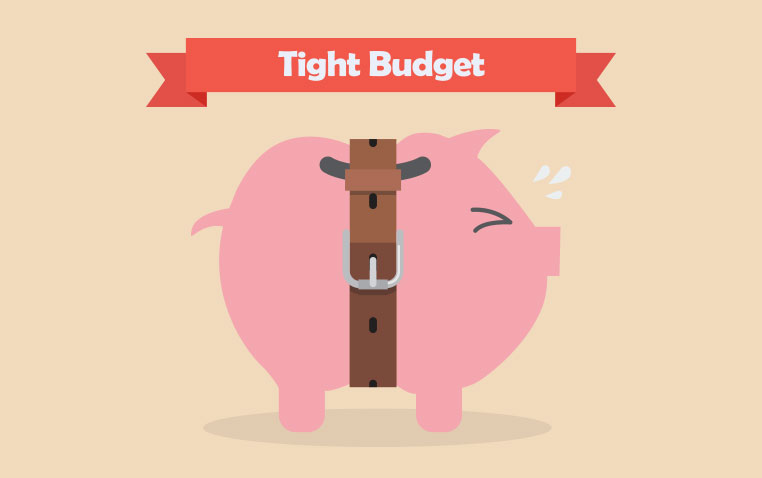 How to Hire Candidates on a Tight Budget
While hiring top talent is not an easy task, more methods and strategies have been identified to filter out the best talent from the lot. These methods include numerous ways to test candidates and pronounced interview process. Through these interview processes, interviewers could easily evaluate every aspect of a candidate to find their suitability for the job.
Although the evolution of hiring processes have offered numerous possibilities, they have also resulted in raising the overall cost of hiring. Companies have to bear a significant amount of money to hire even for a single position. This could be a major barrier of small and medium-sized companies who work with limited budget.
If you are currently working within the constraints of limited budget, you will have to get creative and adopt strategies which are inexpensive yet effective. So, what should a hiring team with a tight budget do to get its next prospective employee? Here are 5 easy tips that can help you hire employees without digging deeper into the pockets.
Leverage your current employees (referrals)
There is nothing that could be more efficient than asking your current employees for referrals. They could be a great source of providing candidates that are skilled and more suitable to the job offerings. The main reason behind it is a fact your current employees actually know how your company works and what type of person is required for the open positions.
If your hiring budget is limited and you are looking for a candidate source that offers candidates at cheaper rates, you can start a referral campaign in your company. This will also give them a sense of importance and value which might result in enhanced productivity.
Conduct video conferencing interviews
These days, numerous companies are identifying innovative ways of hiring candidates. One of them is through video conferencing. Utilizing video calls could be an efficient yet inexpensive way of finding and screening candidates through computers and mobile phones.
Using media and the internet to reach people can save a lot of time in the hiring process ultimately resulting in less consumption of resources.
Take advantage of social media
That goes without saying that social media platforms (especially LinkedIn) have become amongst the most utilized sources to hire employees. A huge number of people remain active on these platforms who are easily reachable with a few clicks.
Companies can use outbound recruiting methods to reach candidates who are more likely to be qualified and eligible for the open position. The inbound method could be another option for companies out there, but it generally involves more money and resources.
Here is an article describing the difference between the two – Inbound vs. Outbound Recruitment
Focus on attracting relevant candidates
Recruitment is a time and money consuming process. Hiring a wrong or unsuitable candidate could severely affect your hiring budget. This is something companies must avoid to do. Here are some action points which you can follow to attract more relevant candidates:
Write clear and explanatory job descriptions.
Spend more time in the screening process.
Get a thorough analysis of the candidate's
Think about outsourcing
A heap of money can be saved by hiring a talent acquisition agency. Most companies suffer from the uncoordinated recruitment process. They have to bear the burden of being short on resources, expert staff, and employees for technical interviews. Hiring an agency would ensure all the efforts that are put in finding employees are in the right directions and there are no wasted steps.
One such agency that could help achieve the goal of inexpensive talent acquisition is EazyRecruit which simplifies the hiring process for the companies. Their main objective is to make the recruitment process easy for employers and help them in acquiring the right talent from the market efficiently.
Wondering how EazyRecruit can help your company in hiring top talent? Contact us here to know more.
Follow our Facebook community for all the latest updates on hiring and recruitment